We have access to the widest range of products; from the most exclusive, to the surprisingly affordable. The best way to view our products is to pop down to our showroom where we can show you many of the products. We order tiles from all the major manufacturers in ceramic and porcelain for fitting in bathrooms, cloakrooms, kitchens and utility rooms.
We are also proud to be the exclusive suppliers of both the new wireless digital Platinum Shower Range from Mira Showers and the Catalano Collection of bathroom ceramics.
Bathrooms
Kitchens
Showroom:
14 York Parade
Tonbridge
Kent
TN10 3NP
Telephone: 01732 368052
Fax: 01732 354708
Email: info@spend-a-penny.com
Opening Hours:
Monday 8.30am-4.00pm
Tuesday 8.30am-4.00pm
Wednesday Closed
Thursday 8.30am-4.00pm
Friday 8.30am-4.00pm
Saturday 9.00am-3.00pm
Sunday Closed
© 2019 Spend A Penny.
All trademarks and copyrights acknowledged.
Website by Silverhill Webdesign.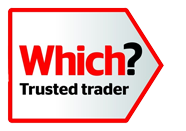 Spend-a-Penny Installations Ltd
Spend-a-Penny is the business name of Spend-a-Penny Installations Limited, registered in England and Wales No. 5294577
Registered Office: 14 York Parade, Tonbridge, Kent, TN10 3NP.
VAT Number: 850 3983 14