To ask us about your dream bathroom or kitchen:
Call 01732 368052
Or leave us a message:
Showroom:
14 York Parade
Tonbridge
Kent
TN10 3NP
Telephone: 01732 368052
Fax: 01732 354708
Email: info@spend-a-penny.com
Opening Hours:
Monday 8.30am-4.00pm
Tuesday 8.30am-4.00pm
Wednesday Closed
Thursday 8.30am-4.00pm
Friday 8.30am-4.00pm
Saturday 9.00am-3.00pm
Sunday Closed
© 2019 Spend A Penny.
All trademarks and copyrights acknowledged.
Website by Silverhill Webdesign.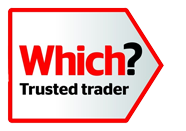 Spend-a-Penny Installations Ltd
Spend-a-Penny is the business name of Spend-a-Penny Installations Limited, registered in England and Wales No. 5294577
Registered Office: 14 York Parade, Tonbridge, Kent, TN10 3NP.
VAT Number: 850 3983 14