We strive to deliver the best possible service with the highest quality products, if we have completed a project for you in the past or working on one right now, we would invite you to please leave a review of our work:
Spend-a-Penny
Average rating:
3 reviews
Dec 24, 2019
Refurbished Cloakroom
Although a relatively small project, Spend-a Penny took the time to understand what we wanted and completed the job in a first class manner. Highly recommend the team. The care and quality of workmanship was excellent from start to finish.
Dec 24, 2019
Spend a Penny
Darren and his team converted a very tired old bathroom into the most beautiful shower room. I cannot speak highly enough of the service we received. From start to finish nothing was too much trouble. The end result is an example of excellent design and careful craftsmanship. Outstanding.
May 20, 2019
The Stables
We took on the enormous job of building our own house two years ago and asked Darren and his team to do all the bathroom and kitchen work. Everything was done on time and to a very high standard, visitors have no end of praise for the end result. Since then Darren has kept in touch and, when we have had something that needs sorting out, he is always very quick to respond and get the job done. We always go back to Darren, guess we always will.
Showroom:
14 York Parade
Tonbridge
Kent
TN10 3NP
Telephone: 01732 368052
Fax: 01732 354708
Email: info@spend-a-penny.com
Opening Hours:
Monday 8.30am-4.00pm
Tuesday 8.30am-4.00pm
Wednesday Closed
Thursday 8.30am-4.00pm
Friday 8.30am-4.00pm
Saturday 9.00am-3.00pm
Sunday Closed
© 2019 Spend A Penny.
All trademarks and copyrights acknowledged.
Website by Silverhill Webdesign.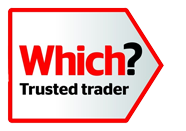 Spend-a-Penny Installations Ltd
Spend-a-Penny is the business name of Spend-a-Penny Installations Limited, registered in England and Wales No. 5294577
Registered Office: 14 York Parade, Tonbridge, Kent, TN10 3NP.
VAT Number: 850 3983 14