We strive to deliver the best possible service with the highest quality products, if we have completed a project for you in the past or working on one right now, we would invite you to please leave a review of our work:
Spend-a-Penny
Average rating:
11 reviews
Aug 18, 2022
Bathroom
Darren, Mark and Kev have just finished a complete refurbishment of our bathroom and we are so pleased with the results. Steve in the shop helped us to choose all the products using his knowledge to guide us to make the right choices.They are all professional, friendly and their attention to detail is exemplary. We would thoroughly recommend their services.
Aug 18, 2022
En-suite
Excellent service - right from the initial design process; selection of fittings/products etc through to the final installation. Throughly professional and obviously very conscious of ensuring their customers are fully satisfied. Highly recommended.
Feb 26, 2021
Bathroom
A thoroughly professional job well managed by Darren with his polite and courteous team. We would definitely recommend them.
Feb 22, 2021
Shower room
The team are perfectionists. EVERY detail including the out-of-sight and techy stuff was thought about and taken care of. The scope of the work was altered part way through to include a water-softening system and other contemporary plumbing features - nothing was too much trouble. The finished result looks stunning and simply works. Thanks team.
Feb 9, 2021
Bathrooms
Darren and his team have now completely refurbished 3 bathrooms for us. These weren't bog standard refurbs, they needed to knock down walls etc and I must say they did an absolutely amazing job! They were very helpful with advise and always left the site clean and tidy! I will always use Spend a Penny from now on for any job, Darren is always happy to help, even with the smallest of jobs! I would definitely thoroughly recommend!
Feb 4, 2021
Bathrooms
After using the shop for the last 20 years we decided to refurbish our main bathroom and en-suite both at the same time. This time we used spend a penny installations who under the guidance of Darren did a professional job always tidy and polite. Would recommend this company and would use again.
Feb 4, 2021
Ensuite and Cloakroom
Having used Spend-a-Penny in the past and been very pleased with their work, there was no question as to who we would contact when we wanted a new installation. In my opinion, if it is possible, Spend-a-Penny are better than before! They are extremely knowledgeable and happy to give advice and make suggestions. They are punctual, reliable and work extremely hard. They worked in an orderly and tidy manner and always cleared up at the end of each day. Nothing is too much trouble and even when I changed my mind about something, Darren went out of his way to advise me and re-order things. They kept me updated on everything and always consulted me on the positioning of items. The work was completed to a very high standard and I would highly recommend them and not hesitate to have them back in the future.
Feb 4, 2021
Spend a Penny
Quality work in every respect. Great team who are all friendly, helpful and take pride in what they do. We would not use anyone else. Highly recommended.
Dec 24, 2019
Refurbished Cloakroom
Although a relatively small project, Spend-a Penny took the time to understand what we wanted and completed the job in a first class manner. Highly recommend the team. The care and quality of workmanship was excellent from start to finish.
Dec 24, 2019
Spend a Penny
Darren and his team converted a very tired old bathroom into the most beautiful shower room. I cannot speak highly enough of the service we received. From start to finish nothing was too much trouble. The end result is an example of excellent design and careful craftsmanship. Outstanding.
Showroom:
14 York Parade
Tonbridge
Kent
TN10 3NP
Telephone: 01732 368052
Fax: 01732 354708
Email: info@spend-a-penny.com
Opening Hours:
Monday 8.30am-4.00pm
Tuesday 8.30am-4.00pm
Wednesday Closed
Thursday 8.30am-4.00pm
Friday 8.30am-4.00pm
Saturday By Appointment Only
Sunday Closed
© 2024 Spend A Penny.
All trademarks and copyrights acknowledged.
Website by Silverhill Webdesign.
Click HERE for our Complaints Policy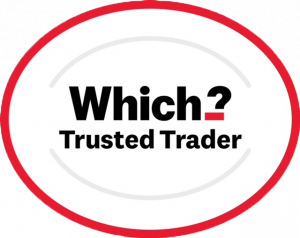 Spend-a-Penny Installations Ltd
Spend-a-Penny is the business name of Spend-a-Penny Installations Limited, registered in England and Wales No. 5294577
VAT Number: 850 3983 14